Apple Film Group is committed to achieving the SDGs by using recycled plastics (PCR resin).
In cooperation with Inabata Sangyo Group companies, we aim to create a sustainable society by manufacturing products that reuse waste plastic.
There are two main types of waste plastic: (1) those that are the inevitable byproduct of industrial production and (2) those that have passed through the hands of consumers.
Both types of waste plastic are collected and inspected for foreign contamination and density before being transformed into new products.
(*Refer to the Figure below)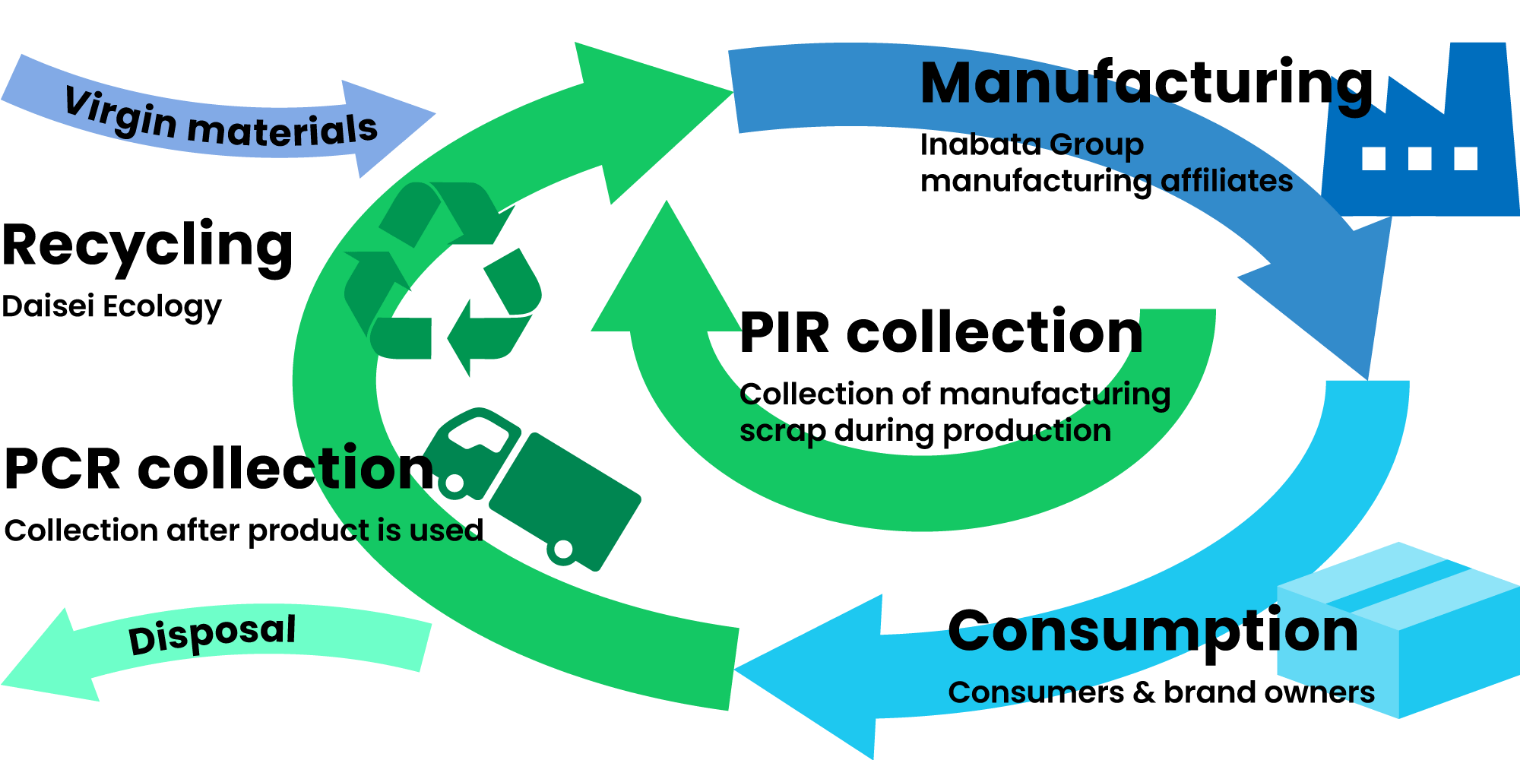 The CO2 emissions per kilogram of conventional plastic resins, LLDP and HDPE, are 1.52 kg and 1.33 kg*, respectively. However, Apple Film Group uses recycled plastic from Daisei Ecology, an Inabata Sangyo Group company.
The PCR resin produced from this will have a CO2 emission of approximately 0.34 kg * * per kg, which can save 0.99 to 1.18 kg of CO2 per 1 kg of production with Daisei Ecology recycled resin. This is a 75% reduction of CO2 emissions.
* "LCI Data Survey Report on Petrochemical Products (Updated Version)," Plastic Waste Management Institute
** Trade and Industry's Simplified CO2 Emissions Calculation Sheet, The Ministry of Economy